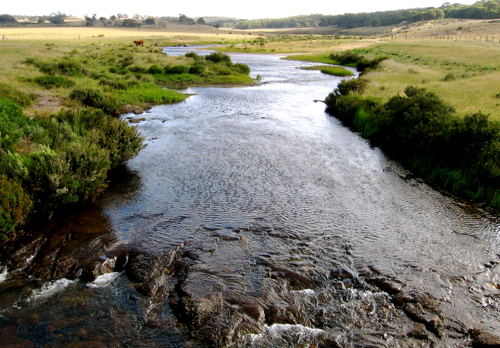 The Gungarlin River is a beautiful very fishable river that holds smaller sized brown and rainbow trout in large numbers. Best access to the river is at the upper section on Snowy Plain, at 1400 metres elevation. Accessed is gained via the Nimmo Road, which runs off the Eucumbene Road not far from Berridale. Travelling time from Jindabyne is about 50 minutes. The river is accessed via private property so please respect the owners land and leave all gates as you find them.
At 1400 metres elevation this area can produce severe alpine conditions at any time of the year so always be prepared. In winter the river has frozen over and heavy snow blankets the area for weeks at a time. Flyfishing is by far the most productive form of fishing on the Gungarlin. The riverbanks here do support a large population of snakes, so tread carefully. Having said that, I have not heard of a single bite in the past 30 years.
Take the camera – this is one very beautiful river!